The franchise that ushered in the cyber-punk era is back on the big screen in 2015! Don't miss this limited theatrical event – in theaters November 10, 11 & 16.
Trailers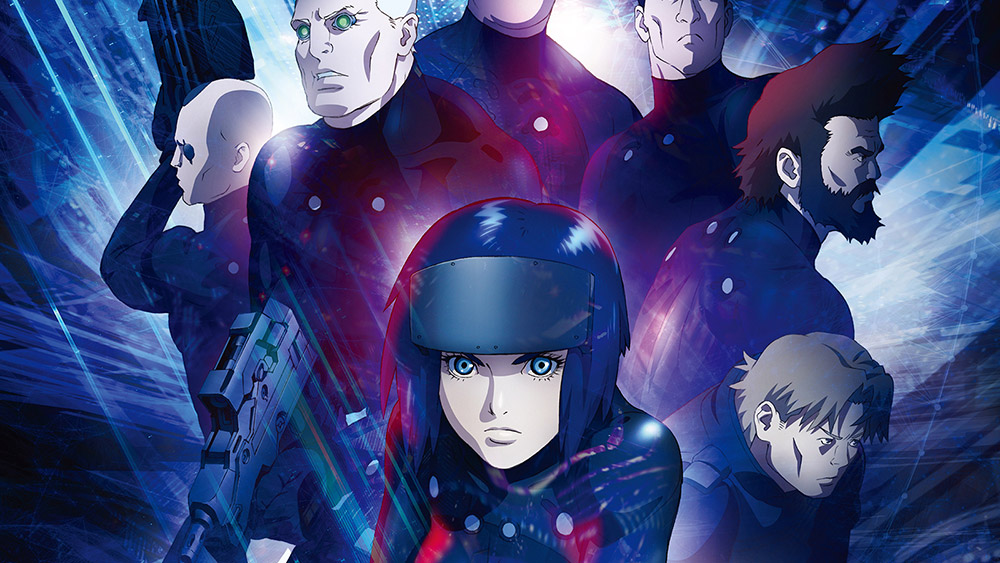 About
Set in a futuristic Japan after the end of a brutal world war, science has advanced by leaps and bounds giving humanity the choice to prolong life and reduce suffering with the use of sophisticated cybernetics. With all of humanity linked into one system of minds and personalities known as ghosts, the biggest threat to civilization is the cyber terrorists capable of hijacking people's bodies and memories.
When a ghost-infecting virus known as Fire-Starter begins spreading through the system resulting in the assassination of the Japanese Prime Minister, Major Motoko Kusanagi and her elite team of special operatives are called in to track down its source. As they delve deeper and deeper into their investigation, they uncover traces of government corruption and a shadowy broker that bears an all-too-familiar face.
When your target can be anywhere and look like anyone, the only choice you have is to trust your ghost, and hope you aren't infected too.
Cast
Elizabeth Maxwell
John Swasey
Alex Organ
Marcus D. Stimac
Mary Elizabeth McGlynn
Christopher R. Sabat
Brandon Potter
Jason Douglas
Phil Parsons